Who's On Our Board of Directors?
Nancy E. Laxer
President, Nancy has worked at the Kings County District Attorney's Office since 1984. After a number of years trying cases, including over six years trying homicide cases, she served in a number of supervisory positions. Nancy served as Executive Assistant District Attorney in charge of a trial bureau where she trained and supervised approximately 45 attorneys as well as a number of support staff.
In 2010 Nancy was awarded the Robert N . Kaye Memorial award by the Kings County Criminal Bar Association. In February 2014, she was promoted to the position of Executive Assistant District Attorney for Administration. In this role she serves as the EEO officer for the agency's 1200 employees responding to complaints of discrimination and sexual harassment. As EEO Officer she investigates all allegations of discrimination and sexual harassment and prepares reports of her findings and makes recommendations to the District Attorney regarding disciplinary action against those found to have committed acts of discrimination and sexual harassment.
Nancy remains an active member of the FFTA Executive Committee, Financial Committee and Fund Raising Committee and has helped to raise well over $ 75,000 for FFTA's education and outreach in the community. Her strong commitment to the pursuit of justice and high ethical standards continues to allow her to bring a significant and positive perspective to the Board of FFTA.
Victor Kapella
Treasurer, is a lifelong Information Technology consultant with over 30 years of experience helping large clients, in diverse industries including global finance, service provider and pharmaceutical research, achieve complex business objectives. His work often involves assessing business and technical objectives, then developing large-scale programs of work that implement technology to achieve these objectives. His work has taken him across the United States and across the globe to Europe and Asia. Originally born and raised in Alaska, Victor has set down roots in Rye Brook. He has a strong connection to the adoption community through his wife and her two adopted children who he has helped raise since 2002. Through them, he was introduced to the important work performed by Forever Families Through Adoption and has been instrumental in assisting with FFTA's fundraising events.
Sam Karliner
Secretary - attended Binghamton University and The New England School of Law in Boston, Massachusetts attaining his J.D. Sam began his legal career as an Assistant District Attorney in the Kings County District Attorney's Office and rose to the level of a Senior Trial Assistant where he handled homicides and other high profile cases. In 1994 he formed the practice of Adler & Karliner, a practice that is devoted to the law of Criminal Defense. While proud of his professional accomplishments, it is his personal life that that he is even more proud of. In 1995 he and his wife became members of the Adoptive Parents Committee (APC) and successfully adopted twin boys. Besides his family and professional life, Sam is very active in the local community and for the last four years has been the Chairman of the Youth Committee at the Westchester Jewish Center overseeing all youth activities for grades 3 through 12. In addition, he serves as a Board Member for the United Synagogue Youth Metropolitan Region.
Sam's personal adoption experience as well as his professional and life experiences make him an asset to FFTA and we welcome him to the Board.
Sandra Doerr
Board Member – along with her husband, is a proud adoptive parent through FFTA. A graduate of Syracuse University, Sandra has made her career in the highly competitive field of Sports television. She developed her career at ESPN working on cornerstone events such as X Games, Great Outdoor Games and Golf. She is currently Director of Remote Operations for NBC Sports Network and is responsible for the organization, budgeting and management of all the network's college and professional sports properties from PAC12 to Tour de France, NHL and MLS. For years, Sandra was a member of the Multiple Sclerosis Society's "Women Against MS Luncheon" committee, and she still participates yearly in MS fundraisers. She is also involved with the United Way, and with her husband, is an avid supporter of the animal rescue group, PAWS. Sandra's experience in organizing and executing large events, along with the insight and experience she gained during her own adoption process will make her valuable asset to FFTA.
Marta Moya-Goldenberg (LCSW)
Board Member, is a bilingual, Licensed Clinical Social Worker. She is licensed in New York, Massachusetts, and Florida. Marta has extensive volunteer experience on non profits Boards including being Treasurer of Hispanos Unidos Day Care Center Board of Directors and assistant director of El Ecuatorian, an Ecuadorian newspaper. She also worked at the Brockton Dialysis Center to organize and facilitate emotional and educational support groups, and provide counseling for dialysis patients and families. Marta is certified as a School Administrator and worked as the Supervisor of School Social Workers on the Committee on Special Education in New York City where she was also the coordinator of the Surrogate Parents Program. Marta has worked with and provided counseling for disadvantaged children as well as incarcerated women. Her service to these populations has earned her several awards such as the Award for Outstanding Service to the community from the Hispanos Unidos Adult Education and the Award Valores Humanos given by channel 47 for community services. She is also a lecturer at the graduate school level on child abuse: detection, referral and treatment. Marta's extensive experience in the social service field with various populations as well as her work with cultural and community resources make her a valuable member to FFTA and support of its mission.
Rachel Lauria
Board Member - comes to FFTA with experience in the adoption field as an adoptee and a Licensed Social Worker. Prior to returning to school for her M.S.W., Rachel worked in the field of child welfare as a Case Manager in child protective services and adoption for the state of New Jersey. As a graduate student at Columbia University School of Social Work, she studied both practice and programs, which provided valuable experience in program evaluation and program development as well as experience in clinical social work with all populations from children and families to the aging population. Upon her graduation, Rachel began a career as a QI Compliance Coordinator for one of New York's oldest nonsectarian child welfare agencies until the birth of her first daughter in 2010. Since that time, she has had another daughter and has continued the valuable work of raising her two children as a stay-at-home mother. While raising her family, she has also volunteered as a Board Member for the New York State Chapter of the National Association of Social Workers (NASW) from 2010 to 2012 and she has served as a volunteer on numerous committees for the NASW. She is passionate about adoption looks forward to beginning a new Board position at FFTA that will allow her to give back to her community while pursuing her passion.
Roberto (Rob) Olazagasti
Board Member, along with his partner, have recently become adoptive parents to their daughter through Forever Families Through Adoption. Rob currently works as a science Teacher in the New York City public school system. He is also actively involved with several gay, lesbian, bisexual, and transgender non-profit community organizations such as DirectEffect, The Center's Wannabe Moms and Dads, and God's Love We Deliver. Rob's personal experience as an adoptive father, along with his involvement in the education system and the gay community make him an asset to the Board of Directors for Forever Families Through Adoption, Inc. Rob is a native Spanish-speaker and he is able to assist FFTA and FFTA clients with issues that are relevant to the Hispanic community.
Leah West
Board Member, has more than 20 years of experience in brand strategy, corporate marketing, Public Relations and creative facilitation. She has collaborated with some of the world's most iconic brands, including Coca-Cola, Better Homes & Gardens and Reader's Digest. Currently, she owns a boutique consulting company that provides senior-level counsel to a handpicked group of clients. In addition, she is a Program Leader for Decker Communications, where she helps business professionals become more impactful and influential speakers. Leah earned a Master's degree in Communication Management from the USC Annenberg School of Communication and a Bachelor's degree in Literature & Rhetoric from Binghamton University. She resides in Westchester County, New York, with her husband and two dogs. Leah has been a very dedicated volunteer helping FFTA with its marketing strategy and fundraiser events. FFTA continues to benefit from Leah's creative guidance and involvement as a Board Member of Forever Families Through Adoption, Inc.
Mitch Janoff
Board Member, graduated from the University of Massachusetts at Amherst where he developed a passion for financial markets and statistics. He began his professional career at Bear Sterns, rotating on various trading desks at the firm over his 2 year tenure before being recruited to join the hedge fund S.A.C Capital as an equity trader. Mitch spent 12 years working with some of the best in the highly competitive, fast paced hedge fund and proprietary trading landscape. In 2013, two years after the birth of his daughter, he decided to take his financial services career in a different direction where he could have a more meaningful, direct impact on families. Joining Northwestern Mutual in 2014, he began to build his financial advisory practice and is currently a wealth management advisor with Charter Oak Financial serving a diverse spectrum of clients providing financial consulting, planning and asset management services. With his daughter about to turn 10, and his practice at critical mass, Mitch felt called to follow his heart into volunteer service where he could draw on his own life and professional experience to provide maximum value with direct impact on the individual family level. Serving on the board of FFTA is a highly personal calling as an adult adoptee from Bogota, Colombia; as well as an opportunity to honor his late parents' commitment and service to the Adoptive Parents Committee (APC) through much of his childhood. Mitch hopes to be a resource and looks forward to serving as Director and a member of the Financial Committee of the Board at FFTA.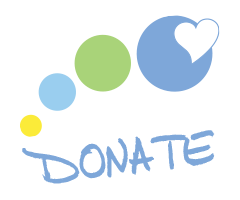 Learn how you can help FFTA by donating financially, through time and more...
What's New at FFTA?
Adoption Tax Credit in 2023
The IRS announced the Adoption Tax Credit for 2023 and the maximum credit allowed for qualified adoption expenses has increased from $14,890 to $15,950.
The credit begins to phase out for taxpayers with modified adjusted gross income (MAGI) in excess of $239,230, and it's completely phased out at $279,230 or more. Please contact your TAX accountant or TAX advisor for more specific guidance.
SAVE all of your invoices and expenses towards your adoption and contact your personal accountant or tax attorney for more information about this new news for 2023!