Why Did We Start FFTA?
FFTA's founders, Joy and Michael Goldstein have dedicated their lives to helping birth parents, adoptive parents and, of course, the children.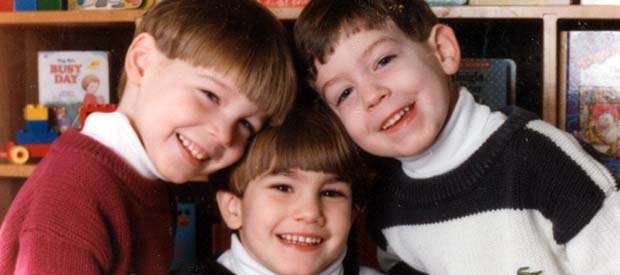 And though most of the babies they helped to place through Michael's law practice are healthy, Caucasian infants, they have a particular fondness for harder-to-place children, including those that have been drug or alcohol exposed, the result of rape or incest, or the offspring of incarcerated mothers, or is black or bi-racial. Only by forming a state-authorized agency could they help to actively identify those children and then find permanent loving homes for them. In her role as FFTA's Executive Director, Joy can now do just that.
Joy is a strong proponent of providing education and counseling for everyone involved in the adoption process. Once a child enters the foster care system, his or her chance of ever growing up in a loving, nurturing, secure and forever home is significantly reduced. Foster care is not the safety net that people so often believe it is. The Goldstein's personally know the fulfillment of a "forever family," and Joy and the FFTA staff are in a position to help mothers of unplanned pregnancies find peace in the decision to place their babies for adoption.
We Started FFTA For the Children
The goal of Forever Families Through Adoption, Inc. is to find a home for every child that is eligible for permanent adoption regardless of age, racial or ethnic background, or physical or emotional challenge. To that end, FFTA works closely with national, state and local agencies to facilitate the safe placement of all children free for adoption, including those with special needs.
We are well known within the adoption community for having a particular fondness for – and expertise in – harder to place children, including those that have been drug exposed or are the result of rape or incest or the offspring of incarcerated mothers or who are black or bi-racial.
Among those we have touched in the over 2,500 successful adoptions we have helped coordinate to date are birth parents, children and adoptive parents from both the United States and around the world. We have been involved with both agency and private independent adoptions. We have navigated readoption, one parent, two parent, second parent and foster care situations. And we have represented many single and same sex clients, taking great pride in the fact that we treat all persons with the respect and compassion they deserve regardless of race, religion, gender, sexual orientation, marital status, age, nationality or disability.
Forever Families Through Adoption, Inc. will ensure, to the very best of our ability, that the dream of building families through adoption becomes a reality. We feel certain that the counseling, guidance, education and comfort we provide to our clients will make the sometimes complex adoption process, a wonderful, rewarding and successful experience.
Meet Our Forever Family
Although Michael and I married in 1978, we decided to wait until he had graduated from law school to begin building a family. Thus it wasn't until 1981 that we happily began the road to parenthood. How excited we were when, only three months later, we were able to announce to everyone that we knew that we were pregnant and going to have a baby! Unfortunately, the sad news came along very quickly and continued through several more pregnancies: although I had the ability to become pregnant, I wasn't able to carry a pregnancy to full term.
So after many miscarriages - including an especially heart-wrenching second-trimester miscarriage, as well as an ectopic pregnancy - we knew we were meant to form our family by adoption. What a blessing it was for us that adoption, although an emotional experience, was not a lengthy one! Within the span of three years, we had not one, but three beautiful sons, each adopted as newborns from the U.S. We chose domestic adoptions because, for us, it was important to be able to share medical and background information with our children as they grew and matured.
I am pleased to say that all three of our boys are now happy and healthy adults. Almost thirty years after beginning the same process that you may be considering now, we can tell you from personal experience that ADOPTION DOES WORK! We were persistent and pro-active, and placed ads in newspapers until we connected with the "right" birth families. With two of our sons, we experienced adopting children from a "word-of-mouth" or "networking" connection with a birth family. We are a very close-knit family, and our sons are not only brothers, but the best of friends. As adoptive parents and social workers, Michael and I felt a very strong calling to become professionally involved with adoption.
We have dedicated our professional and personal lives to working and volunteering for many adoption related groups and causes, so that we can help all involved in the adoption circle - birthparents, adoptive parents and, of course, the children - experience the joy and fulfillment that we have with our Forever Family. Not surprisingly, our children have been involved, as well, and from a very young age. We are proud to say that all three boys have been panelists discussing adoption, and each of them has volunteered weekends at conferences and workshops to teach and educate others about adoption issues.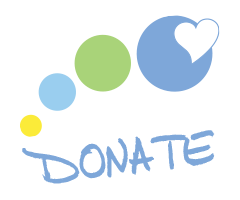 Learn how you can help FFTA by donating financially, through time and more...
What's New at FFTA?
Adoption Tax Credit in 2023
The IRS announced the Adoption Tax Credit for 2023 and the maximum credit allowed for qualified adoption expenses has increased from $14,890 to $15,950.
The credit begins to phase out for taxpayers with modified adjusted gross income (MAGI) in excess of $239,230, and it's completely phased out at $279,230 or more. Please contact your TAX accountant or TAX advisor for more specific guidance.
SAVE all of your invoices and expenses towards your adoption and contact your personal accountant or tax attorney for more information about this new news for 2023!