Adoptive Parents
The Incoming Adoption
If you are living in the United States (USA) and adopting from another country, our experienced staff at Forever Families Through Adoption (FFTA) can assist you with your adoption plan. FFTA is a fully Hague accredited agency permitted to supervise incoming adoptions of a baby/child born outside the USA.
Once you decide international adoption is the route you wish to take to build your family as a prospective adoptive parent you must first be found eligible to adopt under USA law. The Federal agency that makes this determination is the US Citizenship and Immigration Services (USCIS). You also have to meet requirements set by your home state. A child may not be brought into the USA for purposes of adoption until USCIS determines that you are eligible to adopt from another country. The approval process includes, but is not limited to: obtaining a home study report, and criminal and child abuse background checks. FFTA can assist you with your home study report in New York State and help you with referrals to out of state home study providers.
Some of the certain requirements that must be met to adopt a foreign-born child into the USA include:
That at least one prospective adoptive parent is a USA Citizen.
If you are married, you must both adopt the child.
Each country has its own requirements for prospective adoptive parents. Country information is frequently updated, so is it important to check the Department of State's website regularly at: www.adoption.state.gov. We also encourage you to look at www.uscis.gov to learn more about incoming adoption requirements.
Currently FFTA is approved in The Dominican Republic (DR) to assist you with an incoming adoption and we are currently investigating a relationship with Colombia.
PUBLIC COMMENT OPPORTUNITY
The Council on Accreditation (COA), a national accrediting body approved by the United States Department of State to conduct Hague accreditation and approval reviews, invites the public to provide comment on intercountry adoption service providers seeking Hague accreditation or approval or renewal of Hague accreditation or approval. You may provide comment by clicking here.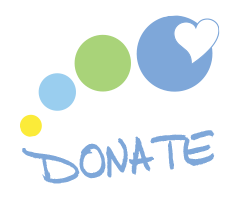 Learn how you can help FFTA by donating financially, through time and more...
What's New at FFTA?
An Evening at Wainwright House
During National Adoption Month FFTA will be hosting its annual fundraising event. Don't lose out as this year it is for winners only!!! Saturday November 3rd from 7:00-11:00pm join us as we PAY & PLAY for a good cause!!! Black Jack, Dice, Roulette and more...gourmet food, wine and beer with $200 worth of chips per $88 ticket ($100 at the door) to get you started and lots of fabulous auction items to win!!!
Meet and Greet