Adoptive Parents
Domestic Adoptions
Did you know that, as of the 2000 Census, there were 1.5 million children under the age of 18 — or 2% of all the children in the U.S. — who had joined their families through adoption? Or that 100,000 more children are adopted here each and every year?
You may have heard that there are no newborns being placed for adoption in the U.S. or that domestic adoption is a difficult, time-consuming, expensive and risky process, but those are just common misconceptions. The truth is that more than 20,000 American families successfully adopt babies born in the United States every year, that most of them successfully adopt within two years of beginning the adoption process and that domestic adoptions often cost considerably less than international placements.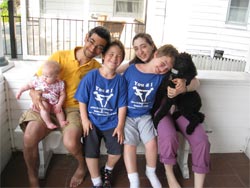 The important thing to understand is that domestic adoption has changed over the years — adoptive parents now have more options, more control and more information, while birthparents are now actively involved in the process. The new openness this implies is embraced by almost everyone. Adoptive parents are usually grateful to know their child's family of origin and to possess reliable information about his or her medical and social history. Birth families are more reassured that their child will be well cared for. And adopted children can have answers to the questions that will invariably arise over the years.
In most domestic newborn adoptions, the adoptive parents are selected by the birthparents of the child they adopt. In more than 1/2 the cases, the birthparents and the adoptive parents have met. Still, the fear that domestic adoptions are risky remains widespread. But while there is no good data on how many adoptions end up in court, experts agree that the new openness has been instrumental in significantly reducing the number of post-adoption issues that once arose, and estimate that less than 1% of domestic adoptions today are legally contested after the relinquishment of parental rights.
Adoptive Families magazine is a leading adoption information source for families before, during and after adoption. Here is a link to their discussion of domestic adoption.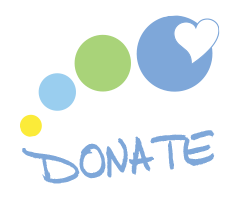 Learn how you can help FFTA by donating financially, through time and more...
What's New at FFTA?
The IRS released Revenue Procedure 2021 listing the Adoption Tax Credit adjusted numbers for 2021. For adoptions finalized in the calendar year 2021 the maximum credit will be $14,660 (up from $14,300) and the maximum credit will begin to be phased out when the adoptive parents' Modified Adjusted Gross Income (MAGI) for 2021 is greater than $216,660, and they will not be entitled to any credit if their MAGI is equal to or greater than $256,660 for 2021.
SAVE all of your invoices and expenses towards your adoption and contact your personal accountant or tax attorney for more information about this new news for 2021!