Calendar of Events
Come hear Joy Speak at the APC Monthly Meeting
May 18th, 2019 | 7:00 PM
Join us for our regular APC monthly meeting.
Location:
St Francis College
180 Remsen Street
Brooklyn NY
Between Court and Clinton Street

Please RSVP to Barbara Pitkowsky (212) 304-8479 or babsmomapc@aol.com
Light dinner will be served and all are welcome
Download Flyer

Adobe Reader is required.
Adoption: Everything You Need to Know @ Portchester - Rye Brook Library
June 4th, 2019 | 6:00 PM - 7:30 PM
This free event is open to anyone interested in or involved with the adoption process, including professionals, community members, expectant parents, adoptive or potential adoptive parents, and adoptees. Come learn about the domestic adoption process and meet the staff of FFTA. FFTA is authorized in CT and NY.
Location:
One Haseco Avenue
Port Chester, New York 10573
(914) 939-6710
www.portchester-ryebrooklibrary.org
Contact FFTA
Email: adopt@ForeverFamiliesThroughAdoption.org
Download Flyer

Adobe Reader is required.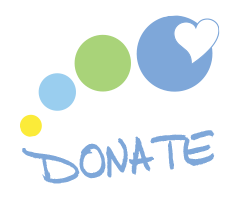 Learn how you can help FFTA by donating financially, through time and more...
What's New at FFTA?
Adoption and the Child Tax Credit
With the 2019 tax-filing season underway, a critical issue for families filing for the Child Tax Credit using an Adoption Taxpayer Identification Number (ATIN) has been brought to our attention. As a result of tax law changes made in the 2017 tax reform law (known as the "Tax Cuts and Jobs Act", P.L. 115-97), now only a Social Security Number (SSN) is acceptable for claiming the Child Tax Credit. As a result, the Child Tax Credit cannot be claimed using an ATIN (or any other type of taxpayer identification number other than an SSN).