December 2014
S
M
T
W
T
F
S
30
1
2
3
4
5
6
7
8
9
10
11
12
13
14
15
16
17
18
19
20
21
22
23
24
25
26
27
28
29
30
31
1
2
3
4
5
6
7
8
9
10

Print this page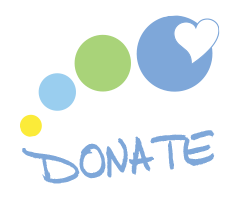 Learn how you can help FFTA by donating financially, through time and more...
What's New At FFTA?
As we welcome the Holiday Season and the New Year and look ahead to 2015, we are excited to share a few highlights from 2014:
We have had a wonderful year and helped many children find their forever homes!!! We also had great success with our new "Family of the Month" Facebook/website promotion program and are happy to share information with you if you are considering this as an additional option. We have expanded our outreach to include additional adoption service providers, advertised in new publications and locations, and continued to connect with colleagues across the country to collaborate and exchange resources.
Donations are tax-deductible to the fullest extent allowed by law (Please consult your tax advisor regarding your tax exempt donation) FFTA 501(c)(3) Tax Exempt # 20-8879080