How Can I Help?
Monetary Contributions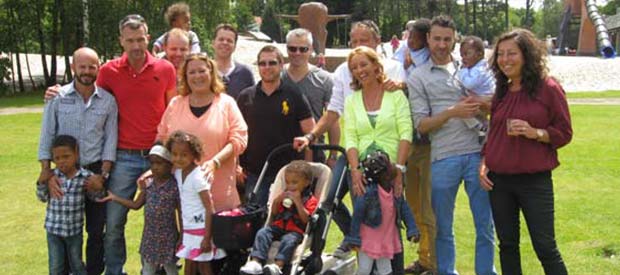 If you would like to make a donation to Forever Families Through Adoption, we currently accept donations through PayPal or you can send a check payable to FFTA at 62 Bowman Avenue, Rye Brook, NY 10573-2804. All donations are used to improve the services that we can provide to those in need unless specified.
FFTA is a not-for-profit, 501(c)(3) tax exempt organization.
Upon request, a copy of the latest annual report can be obtained from FFTA or from the Office of the Attorney General by writing to the Charities Bureau at 120 Broadway, New York, NY 10271 and you may also request a description of the programs and activities for which the donation has been used at FFTA.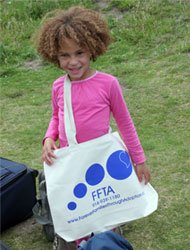 DONATE $20 or more to FFTA and receive a FREE FFTA tote bag as our thanks to you!
These great bags are made from unbleached and uncolored cotton right here in the USA. Show your support wherever you go while also being environmentally friendly! Great for the grocery store, gym, baby stuff, beach, etc.!
If you would like to make a donation to Forever Families Through Adoption, we currently accept donations through PayPal, or you can mail a check payable to FFTA: 62 Bowman Avenue, Rye Brook, NY 10573 and we will gladly arrange to get you your new tote bag! All donations are used towards community outreach and education.
18 W x 14.5 H x 3 G
100% Made in USA
Free with $20 Donation
ZUMBA - Dance for the children

September 7th, 2018 | 6:30 - 9:00 PM
To benefit Forever Families Through Adoption
Enjoy an afternoon of bowling, food, drinks, raffle prizes, and fun!!
Tickets are $20 per person ($30 at the beach) Tickets can be purchased in advance.
Other Ways to Contribute
Event Donation
Raffle Ticket Donation
Shop Smart - Do Good Charity Day at Eastchester Lord & Taylor
November 17th, 2017 | 9:00 AM - 11:00 PM

Purchase your tickets now for only $5 a piece.
Each ticket includes a 15% off savings pass to be used all day on regular and sale priced items - including cosmetics and fragrances.
In addition, each ticket includes 2 special 25% off bonus coupons for one regular or sale priced item (some restrictions may apply) FFTA receives 100% of the proceeds from ticket sales- so go ahead SHOP SMART- DO GOOD!
Donate New or Gently Used Equipment or Supplies
There are other ways to help FFTA besides contributing money. If you have new or gently used equipment and/or supplies (maternity clothes, infant furniture or supplies, books, toys or games) and would like to donate them, we will be happy to distribute them to birth parents, adoptive parents and children in need. Please send or deliver any donations of this kind to our Rye Brook office at the address below. We thank you in advance.
Forever Families Through Adoption, Inc.
62 Bowman Avenue
Rye Brook, New York 10573
Donate Time
If you would like to donate your time to helping birth parents, adoptive parents or children in need, please contact us by filling out the Contact Form or calling (914) 939-1180. FFTA participates in adoption related events, exhibitions and other related events at which we need your help. Please refer to our calendar of events, or contact us for the most up-to-date information available.
Contact Us
If you have questions, or would like further information on FFTA, please fill out the Contact Form and a representative will contact you as quickly as possible.
Donations are tax-deductible to the fullest extent allowed by law (Please consult your tax advisor regarding your tax exempt donation) FFTA 501(c)(3) Tax Exempt # 20-8879080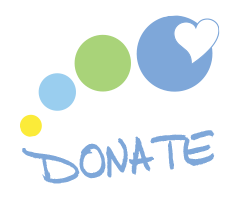 Learn how you can help FFTA by donating financially, through time and more...
What's New at FFTA?
Happy Mother's Day from FFTA
In celebration of Mother's Day, FFTA wanted to share with you a favorite article of ours. Whether you have struggled to conceive a child and find yourself on a different path to parenthood than anticipated or have become a parent only to find the experience entirely different than you imagined, you will likely relate to the thoughts expressed.
Meet and Greet