Some Success Stories
October 2019
S
M
T
W
T
F
S
29
30
1
2
3
4
5
6
7
8
9
10
11
12
13
14
15
16
17
18
19
20
21
22
23
24
25
26
27
28
29
30
31
1
2
3
4
5
6
7
8
9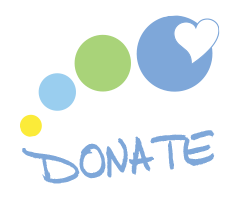 Learn how you can help FFTA by donating financially, through time and more...
What's New at FFTA?
Adoption and the Child Tax Credit
With the 2019 tax-filing season underway, a critical issue for families filing for the Child Tax Credit using an Adoption Taxpayer Identification Number (ATIN) has been brought to our attention. As a result of tax law changes made in the 2017 tax reform law (known as the "Tax Cuts and Jobs Act", P.L. 115-97), now only a Social Security Number (SSN) is acceptable for claiming the Child Tax Credit. As a result, the Child Tax Credit cannot be claimed using an ATIN (or any other type of taxpayer identification number other than an SSN).