Some Success Stories
January 2021
S
M
T
W
T
F
S
27
28
29
30
31
1
2
3
4
5
6
7
8
9
10
11
12
13
14
15
16
17
18
19
20
21
22
23
24
25
26
27
28
29
30
31
1
2
3
4
5
6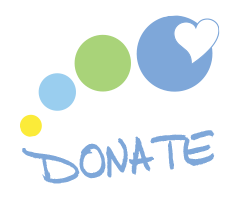 Learn how you can help FFTA by donating financially, through time and more...
What's New at FFTA?
The IRS released Revenue Procedure 2021 listing the Adoption Tax Credit adjusted numbers for 2021. For adoptions finalized in the calendar year 2021 the maximum credit will be $14,660 (up from $14,300) and the maximum credit will begin to be phased out when the adoptive parents' Modified Adjusted Gross Income (MAGI) for 2021 is greater than $216,660, and they will not be entitled to any credit if their MAGI is equal to or greater than $256,660 for 2021.
SAVE all of your invoices and expenses towards your adoption and contact your personal accountant or tax attorney for more information about this new news for 2021!